SIX15 ARTIST MANAGEMENT
Six15 is a high end events and artist management company. We produce luxury parties and manage some of the most in demand DJ's and Live Artists for bookings from bars to clubs and private clients around the world.
We manage and co-ordinate entertainment for every type of event, whether it's a social gathering or private function for a multimillion pound organisation, Six15 has the expertise to bring the party to life.
We have a wealth of knowledge from working all over Europe, Asia, America and other exotic locations including Mauritius and Dubai. It is these experiences that have enabled us to deliver some of the most innovative event concepts to our clients.
BRAND & LABEL SERVICES
Six15 also provide music consultation. Whether its curating the soundtrack for a venue during it's off peak hours, releasing a CD and digital compilation album, producing a podcast or radio show alongside various other promotional mixes, Six15 have the solutions to make this happen. We currently provide these services and more for clients past and present such as Ministry of Sound, HedKandi, Let There Be House Records and Formula-E to name a few.

Music Curation
Six15 can supply the soundtrack to your venues daytime and evening playlists on a monthly, bi-monthly or quarterly basis across a wide spectrum of musical genres. The frequency of the playlist rotation can be dependent on the season, themes (such as Valentines, Christmas & Halloween) or the weather and for an additional fee each playlist will be mixed to allow for a seamless listening experience.
As part of our consultation, Six15 will:
Assist in curation and direction
Mix music by professional DJs using Ableton Live from a supplied track-list or suggested music theme (at an additional cost)
Source and record voiceovers, produce idents, audio branding and imaging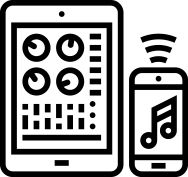 Compilation Album Curation
Your brand on iTunes, selling music, now there's a thought! With access to music the world over from labels big and small, Six15 will assist in curating your album concept, holding back exclusive content, edits and of course the continuous bonus mixes, selected to create a release that'll never be heard anywhere else.
As part of our consultation, Six15 will oversee the following:
CD/Vinyl production & manufacturing
Distribution & digital aggregation
Direct marketing to the leading download stores including iTunes & DJ download stores such as Beatport
Licensing (exclusive and non-exclusive third party)
Royalty accounting & distribution
Samplers (including free give away CDs)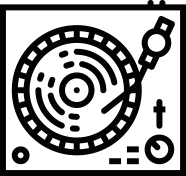 Record Label Management
With over a decade of experience, Six15 can manage and develop your label, delivering the music directly to market and dealing with the day-to-day activities of a modern day record company.
As part of our consultation, Six15 will:
Accounting
Design
Direct Distribution
Legal & Business
Licensing & Sync
Release Schedule Management
Rights Management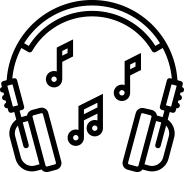 Studio
Six15's team of highly trained studio producers and engineers have produced records licensed to labels such as Ministry of Sound, HedKandi, Defected, Pacha and Spinnin Records to name but a few.
A full list of Six15 services that our studio can provide are listed below:
Mixing (including DJ mixes and full length track stem mixing)
Mastering (including DJ mixes and full length track stem mixing)
Podcast & Radio Show Production
Radio Advert Production
Record Production
TWITTER
Something went wrong with the twitter.